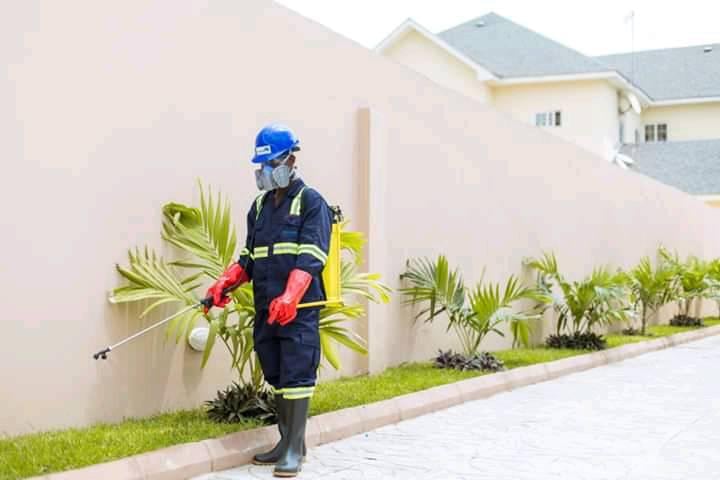 Professional Fumigation and Pest Control Services In Muranga.
GM Pest Control is a professional registered pest control company created to provide customized pest control solutions in Muranga.
From homes and businesses to large commercial clients, we handle every work with our renowned swift response and attention to detail. We take pleasure in offering our customers the best pest control services and aftercare.
GM Pest Control now serves customers in Muranga after developing into the top provider of pest control services in Nairobi Kenya. GM is capable of offering the greatest value for money pest removal service across the nation, whether your issue is in residential or commercial properties.
GM covers every area of pest management, from bedbug eradication to mice and rodent extermination, including termites, cockroaches, snakes etc.
Bed bugs Control Services in Muranga.
Our bed bugs control services Muranga uses the latest technology to completely exterminate bed bugs and its eggs. Our technicians are able to identify and completely exterminate bed bugs in your homes and office giving you a piece of mind. We use steam technology to expose the bedbug to a very high temperature which completely destroys this pest and its eggs. We also use chemicals which are environmental friendly. Because of its nature our bed bugs control services advice that the process is done two times. This is done at an interval of one to two weeks. After the process we give a guarantee, after which the third time we fully cater for the whole cost. Over many years, our bed bugs control services in Kenya has been very effective by the feedback we get from our clients. Is your house or office infested with bed bugs? Don't worry our Technician will come and examine the level of infestation and advice on how the bed bug procedure should be carried out effectively and efficiently.
Cockroaches Control services in Muranga.
Our Cockroaches Control services in Muranga Nairobi team deploys best methods of eliminating cockroaches and their eggs completely. We use the latest modern equipment accompanied by safe insecticides to get rid of the disturbance from cockroaches and give you a peace of mind in a clean, safe house and office. Our cockroaches control services in Nairobi team will use both spraying and applying gel. We concentrate on the most infested area but also insist that the whole area including the manholes is done to be absolutely sure that the menace is dealt with completely. Depending with the level of infestation our technicians will advise on the process and weather a second trip is necessary. Our cockroach treatment has been a success over the years and our clients are always grateful after our technicians are through with the fumigation process. Is your house infested with cockroach? GM pest control services will handle this professionally ensuring that you space is cockroach free and give you tips on how to avoid such occurrence in the future.
Termites Control Services in Muranga.
Termites Control Services in Muranga is a solution that detects termites and ants and eliminates completely the termites' colony with use of environmental friendly chemicals.GM has a unique baiting stations that eliminates the entire colony quickly and safely. Our technician will identify the type of terminate and come up with the most effective way of completely exterminating the termites. We have invested in equipment and technics that is capable of identifying the termites with ease then using the most appropriate method to penetrate in their nest and putting our chemicals which is not harmful to humans. We try as much as possible not to damage the infested area by drilling carefully. Over the year our Termites Control Services in Nairobi Kenya has always endeavor to come up with better ways of dealing with terminates in the most effective and efficient way possible.
Snakes Control Services
If you or anyone in your family gets bitten, call emergency service(Bio-Ken Snake Farm – +254 718290324; Kenya Snakebite Research.GM pest control services is your number one snake extermination services in Nairobi and Kiambu. We examine the type of snake first, identify its nest and completely destroy its habitant around your home and office. We apply different techniques to control snakes in your environment. Snakes do not like strong scent that is why we use a chemical that is very smelly to allow snakes to quickly come out of their hiding and find another place that is conducive. We also set bait around the compound this will trap the snake once it gets  in contact with it.
Rat Control Services in Muranga
GM pest control has specialized in rats and mice eradication by deploying the latest and the most effective ways on exterminating the menace. We employ a range of advanced tactical techniques that completely exterminate rodents and prevent its re-infestation within the home and office. As the say there are many ways of catching a rat. Our pest control service of catching rats uses few ways and very effective ways. First we have to understand the type of rat and mice we are dealing with .That is why GM pest controls services are experts in providing the most efficient and effective fumigation service to improve the quality of life of our client's homes and offices, giving them a true pest-free peace of mind by integrating state of the art equipment with very effective chemicals which are very potent against pests yet harmless to humans. Once the rat take this chemical it kills and dries the rat without leaving odor in the environment. We also deploy the use of powerful traps which the rats sticks once in contact with the trap.
Fumigation and Pest control services prices in Muranga.
| | | |
| --- | --- | --- |
| PEST TYPE | NO OF ROOMS | PRICES/KSH |
| CRAWLING PEST (bed bug, roaches, ants, spider, flea | 1 | 4500.00 |
| | 2 | 6,000.00 |
| | 3 | 7,000.00 |
| FLYING PEST( mosquitoes, bees, bats, wasp, flys, month | | |
| | 1 | 5,000.00 |
| | 2 | 7,000.00 |
| | 3 | 9,000.00 |
| RODENTS (rats, mice, squirrels, moles, snakes | | |
| | 1 | 4,000.00 |
| | 2 | 5,000.00 |
| | 3 | 6,000.00 |
| COMMERCIAL PEST CONTROL /FUMIGATION SERVICES | | |
| Per square meter | | 25.00 |
GM fumigation and pest control services facebook